Public Safety work with a UAS can take on multiple forms. The primary use for many scenarios is real-time feedback: Is a fire spreading? Is the suspect still in the area? Is there a person stuck on that river?
However, in Search and Rescue work, sometimes we're covering large areas. For example, according to Robert Koester's Lost Person Behavior a Hiker could be 2.0-4.1 miles from the initial point seen after just 6-12 hours of being missing. So offline investigation is a critical element of our toolkit.
In this scenario, we were running a training mapping mission on the Haw River near Pittsboro, NC. We were covering an area with a perimeter of about 1.5 miles along a normally busy river. Our mission took about 75 minutes and took around 1,400 photos from a height of 160′. We then imported the photos into a mapping tool (Pix4D) and generated both Orthomosaic and Digital Surface Models of the area.

During analysis of the Orthomosaic image, we observed an anomaly – a blue object that stood out from the river. Initial observation on our combined map showed that it was uncertain of what the shape was, but that it resembled both a large barrel and a human in a blue shirt standing up.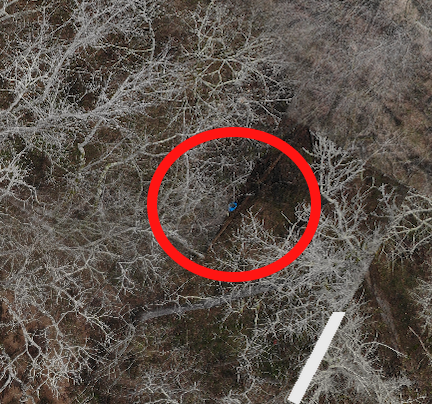 We then located the object location using the point matrix, and identified the pictures the unit had taken of that area. We also had the location and had we still be on location could have sent the UAS directly to the spot for further investigation with both imaging and FLIR.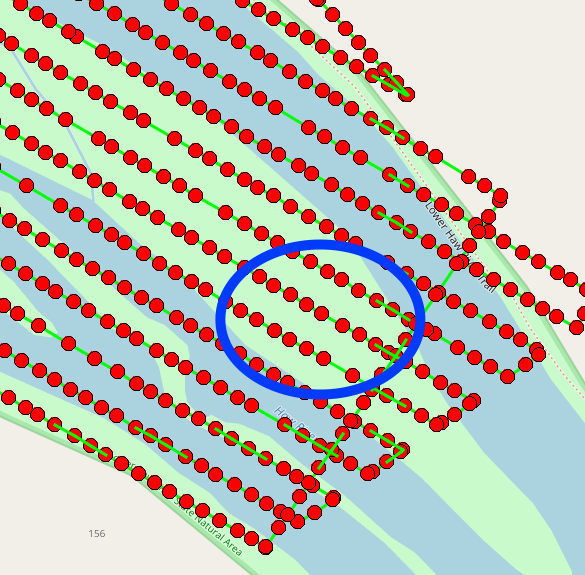 In this case, pulling the source images revealed that the object in question was clearly…a bucket. This could possibly be a clue during SAR operations, in which case we could have the specific geo coordinates to guide the teams to.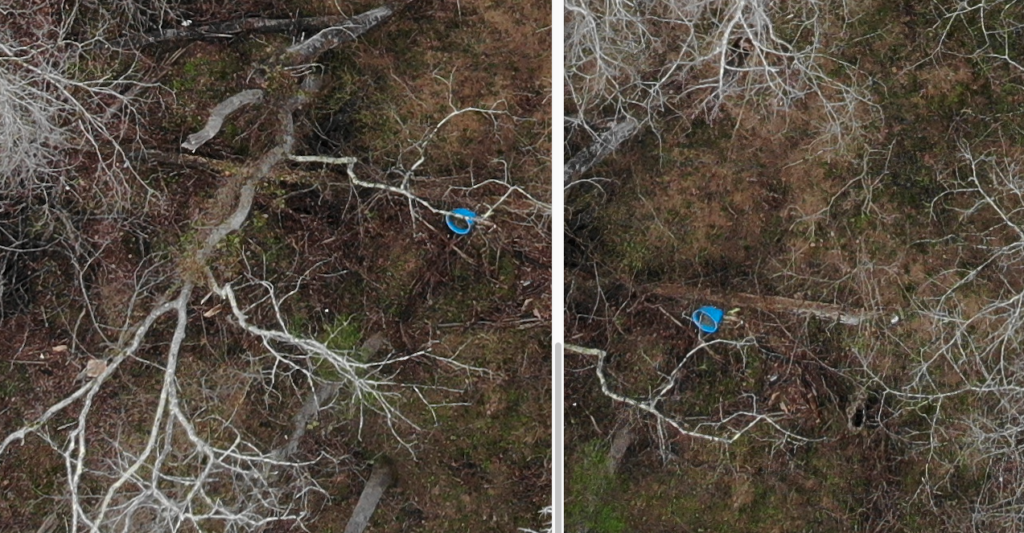 UAS and imaging can be an incredibly valuable combination for public safety teams, but be prepared to do both online and offline processing of the information to ensure you have the best awareness of your search area.
(Images taken using a Mavic Pro 2 Enterprise Dual using the Smart Controller and DJI Pilot and processed with Pix4D)